NOW YOU CAN DRIVE WITH SOME PEACE IN MIND.
You pick the dash cam, and we come install it. That easy.
We Keep It
Simple With 3
Easy Steps.
Pick the dash cam
With our selection, we'll be sure to find a dash cam that fits your specific needs.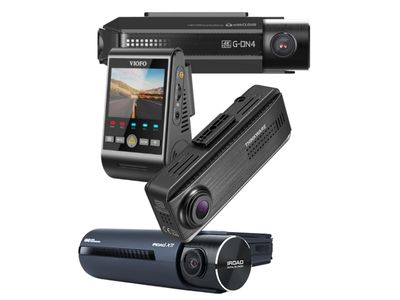 WE COME INSTALL IT
That's right. No need to take your car anywhere. Safe Drive Solutions will come to you and install the dash cam wherever you are!
GET A PACKAGE DEAL
Take advantage of our complete install package! If you're within our installation range, we'll come and professionally install it for you at a great price.
THIS IS WHY WE DO WHAT WE DO.
WHAT KIND OF DASH CAM ARE YOU LOOKING FOR?
DASH CAM SPECIALISTS DEDICATED TO DELIVERING EXCEPTIONAL SERVICES!
So, you are looking at investing in a dash cam. If you drive a car, truck, or transport getting a dash cam is smart. Contact the Dash Cam Specialists at Safe Drive Solutions today. Protect yourself in case of an accident. Better yet help someone else out if you witness an incident. Explore our selection of 1080P, 2K, and 4K dash cameras.
YOU DON'T HAVE TO GO ANYWHERE.
That's right! Safe Drive Solutions offers mobile dashcam installation so that you don't have to risk driving anywhere without a dashcam.
We use specialized tools and expert knowledge to give you the best dash cam install service possible. We also take you through the whole process and explain how the dash cam works so you can start using it straight away. No hassle, no stress. Your satisfaction is guarunteed!
WE'VE GOT THE ANSWERS TO ALL YOUR QUESTIONS
Getting a dash cam can be daunting. I mean there are so many options! So which one is right for you?
We've got you covered! We have countless videos and blogs to help answer the most common questions. Here are a few popular ones.
We have an entire page dedicated to help you make the right dash cam decision. Go check it out by hitting the button bellow!
And if you can't seem to find what you're looking for or just want an answer now, give us a call! We'd be happy to answer any questions you have.
5 Ways To Install A Dash Cam We are going to talk about the 5 different ways to install a dash cam. Breaking down the differences between using a cigarette lighter plugin, parking mode cable, OBD2 adaptor and a powercell. ...
So what is loop recording on a dash cam? A continuous loop recording dash cam records video by overwriting older video with new footage. This allows the camera to keep recording even if the installed SD memory card is full. Helping to ensure that the device never...