In this blog we are going to compare the Viofo A129 Pro 4K versus the Viofo A229 Duo Dash cam. Which one is better and why would you buy one over the other? We are going to compare these 2 units.
Dash Cam Resolution
The Viofo A129 Pro 4K comes with an 8 megapixel Sony EXMOR front 4K dash cam, and a rear 1080p Sony STARVIS image sensor. Viofo A229 comes with a front 2560 x 1440p 5 megapixel Sony STARVIS image sensor front and back.
So what is the main difference between 4K and 2K resolution. Take a look below.
Viewing Angle
The Viofo A129 comes out with a front viewing angle of 130 degrees and a rear viewing angle of 140 degrees. Now when you look at the Viofo A229 you're getting a lot more coverage with 140 degree front viewing angle and 160 degree rear viewing angle. That is an additional 30 degrees of viewing angle total between front and rear.
---
Wi-Fi Settings
For both Viofo units they offer 2.4 GHZ Wi-Fi and 5 GHZ Wi-Fi. Now why would you want this option? Therefore, I do recommend changing to 5GHZ so when you are downloading videos it will download videos 3-4 times faster than 2.4 GHZ.
---
Micro SD Card Capacity
Both Viofo units will support up to a 256 GB micro SD Card. I do recommend that when getting an SD card that you look at something with a very high write speed or a high endurance SD card. This blog may help.
---
GPS Antenna
Equally, both dash camera units have a GPS antenna built in to their mount. Overall, it will give you speed, time, and location data embedded into the video. Ideally, you can also turn that off in case you have a heavy foot.
---
Parking Mode
As we continue to compare the Viofo A129 vs Viofo A229 Dash Cam. We are going to look at the various parking mode options. Above all, we see no difference in parking mode options between the 2 units.
They both offer Auto Event Detection, which automatically records when detecting motion or impact. Time Lapse mode means the video is recording at a low frame per second. Particularly, it will record in 1,2,3,5, or 10 frames per second. Lastly, it offers low bitrate recording which will lower the resolution to save space on SD card.
---
Parking Mode Cable
The VIOFO parking mode cable is 2 different part numbers. Furthermore, the HK3 is needed for the Viofo A129 Pro and the HK4 is needed for the Viofo A229. Nevertheless, there is not much difference in terms of connections as you still need to hook up power, ground and ignition. Secondly, there is also a selector switch for low battery protection which is 11.8 volts, 12 volts, 12.2 volts, or 12.4 volts. This protects your battery from dying as a result of dash cam.
---
Rear Camera Cabling
So, all of these cameras when getting a front and rear combo includes a cable that connects the rear camera to the front camera. There is quite the difference between the Viofo A129 Pro and the Viofo A229. Please refer to image down below. For instance, on some vehicles it will be a lot easier to hide the cable and tuck it away by using the A229 Dash Cam.
---
Video Length Recording
Viofo has flexible options of 1,2,3,5, or 10 minute loop recording. So, depending on what you want to record maybe you want to record a journey across Canada, or maybe your a video vlogger. A lot of other dash cameras on the market will limit you to a 1 minute video recording.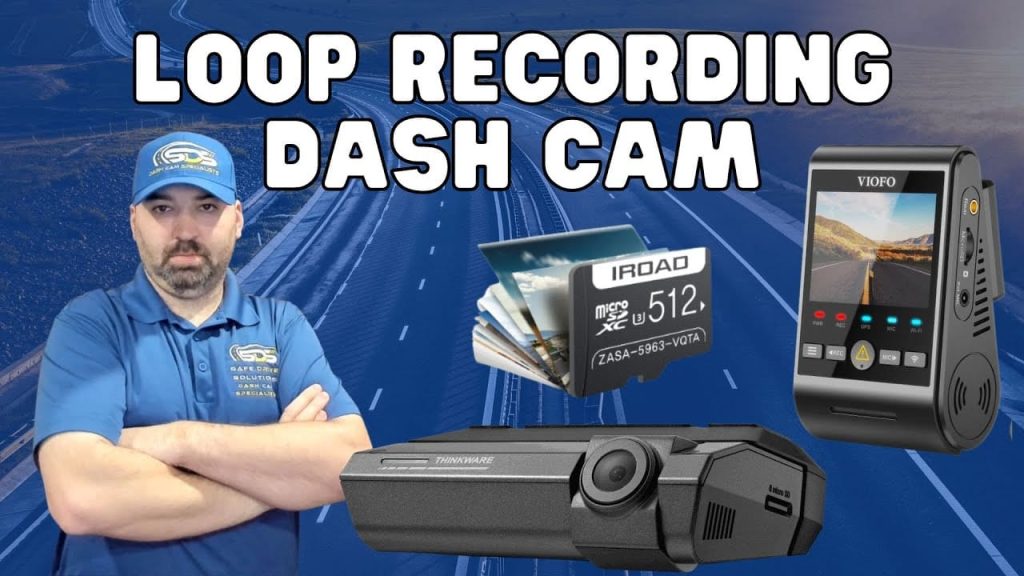 ---
File List Organization
Viofo uses all files, locked files and parking files. Firstly, all files will have every single video recorded, Secondly, locked files is going to have your emergency recordings or any impacts while driving. Lastly, parking files will have your files it records while parked.
---
LCD Screen
The Viofo A129 has a 2′ LCD screen while the Viofo A229 utilizes a new 2.4″ LCD screen.
---
In short, either one of these units is a great investment. However, I personally love the Viofo A229 due to its bigger screen, smaller cord to run from front to rear, wider viewing angle and Sony STARVIS lens on front and rear camera. Make a decision and let us know your thoughts.